Rock of Ages revival teams conduct prison revivals from coast to coast and around the world every week. From cell to cell, our men share the good news that Christ died for their sins. Many of our revivals begin early in the morning, and after a season of prayer, our teams begin witnessing to each inmate.
During the day and continuing into the evening, there are one or more preaching services taking place. At the close of a heart-stirring message a Gospel invitation is given and the prisoners respond in great numbers. Rock of Ages Revival teams spend many hours in cell to cell visitation.

The continual ministry of our chaplains includes a wide variety of responsibilities. Our chaplains serve faithfully at their institution each week providing new convert's classes, discipleship classes, soul winning, evangelism, and Bible studies.
Our missionary chaplains are busy in the dorms, walking from cell to cell, or out on the recreation yard distributing Bibles and Gospel literature to those interested. A very important part of a chaplain's ongoing ministry consists of being on-call 24 hours a day in case of emergencies within the prison, often dealing with death messages and crisis situations.
Please pray for the Rock of Ages Chaplains and their families. They are striving to make a difference in the souls of men and women serving time in prison.
Our goal is to make a positive impact in the lives of America's next generation of leaders by teaching character, morals, and ethics. This is accomplished through the presentation of our Character Under Construction curriculum where students are given a prescription to help them in their commitment to developing a meaningful life. Topics include Honesty, Trustworthiness, Responsibility, Forgiveness, Compassion, Patience, and a host of other subjects which make up a four year curriculum. Please visit our Character Under Construction web site by clicking on the Character Under Construction link on the home page.
Military Coordinator
Rock of Ages Ministries is dedicated to reaching the military, realizing:
1. The military environment is unique and requires specialized ministries.
2. The need for biblical-based solutions to life's problems for military personnel and their families.
3. The off-duty personnel need an alternative to alcohol and off-limit options.
4. The Lord has burdened our hearts and directed us to the military of our country.
We, at the Rock of Ages, feel God is leading us to take our military ministry to a new level of commitment and outreach. Our objectives for the near future are to:
Develop specialized ministries, custom made for military personnel, and leading the way in innovation.
Deploy full-time missionary families to the families of the American military and the military services around the world.
Direct soldiers and their families to the Lord Jesus Christ.
Our Servicemen's Bible Institute is designed for use as correspondence or in a classroom setting. The Bible is our textbook for each study and every course is structured to help students obtain a survey and insight of each book of the Bible.
Every day, somewhere in the world, Rock of Ages missionaries and national workers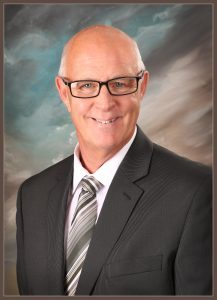 are preaching the Gospel of Jesus Christ to prisoners and in public schools fulfilling the Great Commission to go into all the world and preach the Gospel.
Rock of Ages Ministries is established on five continents and has ministry established in the prisons and public schools. Rock of Ages missionaries and national workers labor in the following countries: Brazil,
Cambodia, Ghana, Hungary, Latvia,  Liberia, Lithuania,  Mexico, Peru, Philippines, Romania, Togo, Ukraine, and Zambia.
Dr. Ricky Dunsford
Executive Vice President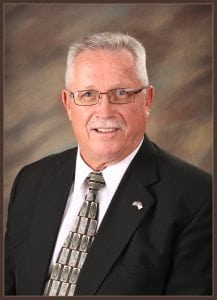 This unique phase of the prison ministry is designed to reach the youthful offender. Our three to four day revivals provide the opportunity to minister one-on-one to the youth during our visitation time in the dorms or on the recreational field. During visitation time we encourage them to attend our services. Following visitation we conduct a service with fun songs and a message from God's Word.
Bro. Rick Hildebrand 
Director of Juvenile Ministry
The Juvenile Team's goal is to help these youth realize that there is a better way of life, and that there is hope for them. By reaching them with the Gospel at a young age we can help deter them from a life of crime and years wasted behind bars in an adult prison.
Our motto is ~ "Reclaiming America's Youth - One Soul at a Time"