Rock of Ages revival teams conduct prison revivals from coast to coast and around the world every week. From cell to cell, our men share the good news that Christ died for their sins. Many of our revivals begin early in the morning, and after a season of prayer, our teams begin witnessing to each inmate.
During the day and continuing into the evening, there are one or more preaching services taking place. At the close of a heart-stirring message a Gospel invitation is given and the prisoners respond in great numbers. Rock of Ages Revival teams spend many hours in cell to cell visitation.
The continual ministry of our chaplains includes a wide variety of responsibilities. Our chaplains serve faithfully at their institution each week providing new convert's classes, discipleship classes, soul winning, evangelism, and Bible studies.
Our missionary chaplains are busy in the dorms, walking from cell to cell, or out on the recreation yard distributing Bibles and Gospel literature to those interested. A very important part of a chaplain's ongoing ministry consists of being on-call 24 hours a day in case of emergencies within the prison, often dealing with death messages and crisis situations.
Please pray for the Rock of Ages Chaplains and their families. They are striving to make a difference in the souls of men and women serving time in prison.
Our goal is to make a positive impact in the lives of America's next generation of leaders by teaching character, morals, and ethics. This is accomplished through the presentation of our Character Under Construction curriculum where students are given a prescription to help them in their commitment to developing a meaningful life. Topics include Honesty, Trustworthiness, Responsibility, Forgiveness, Compassion, Patience, and a host of other subjects which make up a four year curriculum. Please visit our Character Under Construction web site by clicking on the Character Under Construction link on the home page.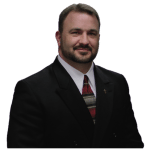 Military Coordinator
Rock of Ages Ministries is dedicated to reaching the military, realizing:
1. The military environment is unique and requires specialized ministries.
2. The need for biblical-based solutions to life's problems for military personnel and their families.
3. The off-duty personnel need an alternative to alcohol and off-limit options.
4. The Lord has burdened our hearts and directed us to the military of our country.
We, at the Rock of Ages, feel God is leading us to take our military ministry to a new level of commitment and outreach. Our objectives for the near future are to:
Develop specialized ministries, custom made for military personnel, and leading the way in innovation.
Deploy full-time missionary families to the families of the American military and the military services around the world.
Direct soldiers and their families to the Lord Jesus Christ.
Our Servicemen's Bible Institute is designed for use as correspondence or in a classroom setting. The Bible is our textbook for each study and every course is structured to help students obtain a survey and insight of each book of the Bible.
Every day, somewhere in the world, Rock of Ages missionaries and national workers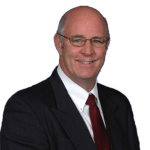 are preaching the Gospel of Jesus Christ to prisoners and in public schools fulfilling the Great Commission to go into all the world and preach the Gospel.
Rock of Ages Ministries is established on five continents and has ministry established in the prisons and public schools. Rock of Ages missionaries and national workers labor in the following countries: Brazil,
Cambodia, Ghana, Hungary, Latvia,  Liberia, Lithuania,  Mexico, Peru, Philippines, Romania, Togo, Ukraine, and Zambia.
Dr. Ricky Dunsford
Executive Vice President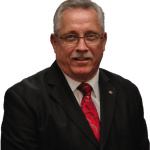 This unique phase of the prison ministry is designed to reach the youthful offender. Our three to four day revivals provide the opportunity to minister one-on-one to the youth during our visitation time in the dorms or on the recreational field. During visitation time we encourage them to attend our services. Following visitation we conduct a service with fun songs and a message from God's Word.
Bro. Rick Hildebrand 
Director of Juvenile Ministry
The Juvenile Team's goal is to help these youth realize that there is a better way of life, and that there is hope for them. By reaching them with the Gospel at a young age we can help deter them from a life of crime and years wasted behind bars in an adult prison.
Our motto is ~ "Reclaiming America's Youth - One Soul at a Time"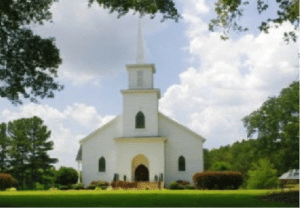 We believe in order to fulfill the Great Commission we must direct new converts to a local church. However, in many cities, towns, and villages around the world there are no Independent Fundamental Baptist Churches. The Lord has given us direction at Rock of Ages Ministries to assist local churches in church planting endeavors. Our goal is to target areas where prisoners, students, military personnel, or unreached people groups, cities, tribes, and villages exist which have no doctrinally sound Baptist church established within a reasonable expanse. Our philosophy is to establish indigenous, autonomous churches.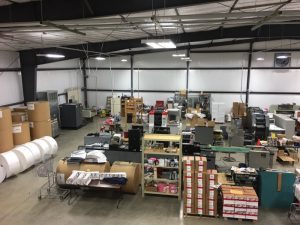 God has provided the equipment and personnel to print millions of pieces of literature each year for the ministry. The print shop provides printed resources free of charge to our missionaries serving on the field. Gospel tracts, study booklets and correspondence courses are printed daily and distributed throughout the world. The need is great for paper and materials in the print shop. We are asking the Lord to raise up additional monthly support for this area of ministry.
You can help with the production of material by donating your time and labor to help in our print shop. Throughout the year church groups and individuals volunteer to help produce the booklets and material needed to reach thousands of inmates, students, and military personnel around the world. Would you prayerfully consider how the Lord would have you help?
The Publishing Department plays a vital role in getting the Gospel in printed form to the prisons, schools, and military prisons across America and in foreign countries.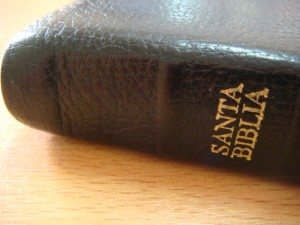 God has blessed Rock of Ages Ministries and provided bilingual missionaries who can reach out to the Spanish speaking population. Brother Gerald Anglin holds the position of Representative of the Hispanic Department. He has been instrumental in translating our study courses. Through his work, many tracts and a bilingual God's Simple Plan of Salvation have been published and are used to reach the Hispanic population with the printed Word of God. He is a veteran missionary and has a fervent desire to reach souls with the Gospel of Jesus Christ!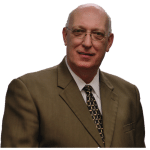 Dr. Robert Keeton

Education Director
Rock of Ages Ministries understands the need for equipping missionary families to do the work God has called them to do. Training for deputation and ministry are a requirement for each missionary. This training is conducted at the main headquarters of Rock of Ages and in the field, beginning with basic concepts that all missionaries need. Advanced training is provided to help fine tune for the missionary's specific needs for the area of ministry they will be involved in. Since the prison system is constantly changing, training relating to the inmate, staff, and the prison environment is a continual process. Our missionaries receive specialized training for their ministries that is divided into three basic areas.
Mandatory – This training involves preparing our missionaries to deal with the many different religious groups that they are confronted with in the prison. Hostage situation training, recognizing and dealing with suicidal inmates, along with other topics are also among the mandatory subjects that are taught.
Specialized – This training is for the purpose of preparing a missionary for a particular area of service, such as chaplaincy, team coordinator, foreign, and etc.
Electives – Training dealing with topics such as bitterness, bereavement and other topics that are dealt with daily in the prison systems around the world.
We firmly believe that the better we prepare the worker for the field the more fruit we will see for the Lord.
Director of Women's Prisons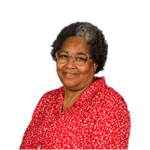 Rock of Ages Ministries is reaching into prisons to win women to Christ and teaching new converts and other Christian women the basic truths of God's Word. We provide teams of church-supported missionary men and women working together with other Bible-believing soulwinners to hold revival crusades in women's prisons.
The combination of compassionate witnessing and teaching by ladies, and earnest Bible-based preaching by men is used by God to bring many prisoners to Christ.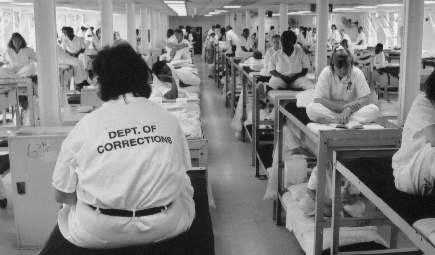 Mrs. Peggy Ellis
Lovely Lady Director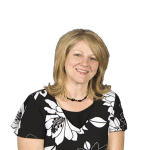 Our Lovely Ladies Ministry is structured to reach women prisoners and family members with the Gospel of Jesus Christ through our "Help for the Hurting Christmas Stocking" project.
Emphasis is placed on evangelism, discipleship, character-building, and Gospel literature distribution. We named this ministry the Lovely Ladies because most of these women do not feel lovely due to the shame associated with their crime. We work through local churches to accomplish all areas of our ministry.  
Thousands of Christmas stockings are distributed annually. Each Christmas stocking is filled with personal hygiene items and most importantly, Gospel literature, tracts, and New Testaments when available, resulting in hundreds trusting Christ as their Saviour.
Lovely Ladies Ministry offers to churches, ladies' groups, individuals and businesses a variety of ministry opportunities through volunteer services, providing New Testaments, and personal hygiene items for the Christmas Stockings projects. All gifts and donations are tax deductible.