We believe that God has given gifts to each of His children for the purpose of doing His work here on earth. I Corinthians 12:7. Our goal is to help students express those gifts and utilize them in their life and ministry. Rock of Ages College of Biblical Studies strives to equip its students to reach their full potential in ministry or an area of calling.
All studies are completed externally and at 

the student's own pace; no on-site classes are offered. In II Timothy 2:15 Christians are commanded to study the Scripture. Rock of Ages Ministries offers an avenue whereby, even with busy schedules, anyone can continue their studies.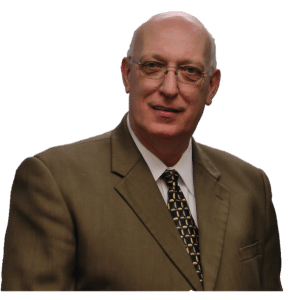 Enroll
Our History
Academic Studies
Extension Colleges
Enroll
College Of Biblical Studies & Theological Seminary - Enrollment
As an external studies college there are no pre-set dates to start. You may enroll at any time and study at your own pace. There are no on-campus classes and therefore no keeping up with the pace of a class. You adapt your studies to the time that you can make available for study. 
Our courses offer a structured and indepth study of God's Word and one can achieve great things through the ROA College of Biblical Studies & Theological Seminary. Enrollment is the first step towards gaining a greater knowledge of God's Word and achieving those great things for His honor and glory. 
You may download and print a catalog and application below:
Our History
Rock of Ages Bible Institute became a reality as a result of seeing a need for it among Rock of Ages missionary families, friends, and supporters. After much prayer and seeking the Lord's will, Rock of Ages enrolled its first student in January 1996. The "Rock of Ages Bible Institute" is a one-year program of study open to anyone with the only requirement being a desire to study God's Word. 
As our program of studies began to expand God led us to establish the "Rock of Ages College of Biblical Studies" through which an Associate and Bachelor Degree can be earned. A High School Diploma or G.E.D. is required for enrollment in the Associate or Bachelor programs. 
In January 2009, we established the "Rock of Ages Theological Seminary" providing those wanting to further their studies, a means to earn a Master or Doctor Degree. 
Rock of Ages Ministries' verse is II Corinthians 4:5 "For we preach not ourselves, but Christ Jesus the Lord; and ourselves your servants for Jesus' sake." Therefore, our goal is to assist students by providing the tools needed to obtain a comprehensive Bible-based education at a very affordable price. 
If you are interested in enrollment or desire more information, please contact us:
Rock of Ages College of Biblical Studies and Theological Seminary
Academic Studies
As a Bible College we do not offer secular courses except for English, which is offered to enhance writing skills that will affect all other courses. 
Our academics are designed for the individual so that they can get the most from their studies; a solid foundation doctrinally, historically, theologically, and apologetically. 
Academically, we have textbooks by some of the greatest authors available, covering a variety of categories from basic Bible Doctrines to Eschatology and everything in between. 
When you receive a diploma from Rock of Ages College of Biblical Studies you can display it with honor knowing that you have earned it. 
Whether you want to receive a basic Bible education or earn a Doctorate Degree, we can assist you in your pursuit of learning.
Extension Colleges
Rock of Ages College of Biblical Studies recognizes the need and desires to be a help to local Independent Baptist Churches. 
By partnering with the local church the college can provide the pastor with great academic materials and someone to grade the work. This frees the pastor to add classroom time for instruction in addition to what the student receives from the courses from Rock of Ages College of Biblical Studies. The pastor can even add classes that he deems best for his people and expound on, in greater detail, any and all topics he chooses. The pastor maintains the controlling influence in the church members' lives, and the church benefits from their presence, finances, and their labors. 
Basically, the church has its own Bible College and transfers its classroom credits to the Rock of Ages College of Biblical Studies to go with the courses that are turned into Rock of Ages College of Biblical Studies for grading. Rock of Ages College of Biblical Studies receives tuition only for the courses that it provides and none for the classroom hours the church conducts. Rock of Ages College of Biblical Studies issues certificates and diplomas based upon completed courses and transferred credits from the church's college. 
For more information please contact us:


Rock of Ages College of Biblical Studies and Theological Seminary